What is the term 420?
420, 4:20, or 4/20 (pronounced four-twenty) is cannabis culture slang for marijuana consumption, especially smoking around the time 4:20 PM, and also refers to cannabis-oriented celebrations that take place annually on April 20 (which is 4/20 in U.S. form).
Where did the term 420 come from?
He pauses and thinks, hands on his side. "I don't know the real origin. I know myths and rumors," he says. "I'm really confused about the first time I heard it. It was like a police code for smoking in progress or something. What's the real story?"
Depending on who you ask, or their state of inebriation, there are as many varieties of answers as strains of medical bud in California. It's the number of active chemicals in marijuana. It's teatime in Holland. It has something to do with Hitler's birthday. It's those numbers in that Bob Dylan song multiplied.
The origin of the term 420, celebrated around the world by pot smokers every April 20, has long been obscured by the clouded memories of the folks who made it a phenomenon.
The Huffington Post chased the term back to its roots and was able to find it in a lost patch of cannabis in a Point Reyes, California forest. Just as interesting as its origin, it turns out, is how it spread.
It was Christmas week in Oakland, 1990. Steven Bloom was wandering through The Lot – that timeless gathering of hippies that springs up in the parking lot before every Grateful Dead concert – when a Deadhead handed him a yellow flyer.
"We are going to meet at 4:20 on 4/20 for 420-ing in Marin County at the Bolinas Ridge sunset spot on Mt. Tamalpais," reads the message, which Bloom dug up and forwarded to the Huffington Post. Bloom, then a reporter for High Times magazine and now the publisher of CelebStoner.com and co-author of Pot Culture, had never heard of "420-ing" before.
The flyer came complete with a 420 back story: "420 started somewhere in San Rafael, California in the late '70s. It started as the police code for Marijuana Smoking in Progress. After local heads heard of the police call, they started using the expression 420 when referring to herb – Let's Go 420, dude!" Source: Huffington Post
Here Are The Best Song To Spice Up Your Day..
[Audio] Otega – Sativa ft Jaguar Paw
Talented act OTEGA dishes out a fresh freestyle of a new jam titled SATIVA, He teams up with Jaguar Paw to deliver this hit… This is just crazy..am not sure the industry is really ready for this talented sensational act… Listen, Listen & Download Below
[Audio] B.Banks ft Olamide – 4.20
YBNL Music maker B.Banks highlighting Olamide and it's labeled "420", B.Banks has delivered alota craftsmen extending from Solidstar, Olamide and so on… 420 is chune to loosen up your nerves. 420 was created by B.Banks
T I A ft. Bella Shmurda x Mohbad x Limerick x Abramsoul x Small Baddo – 420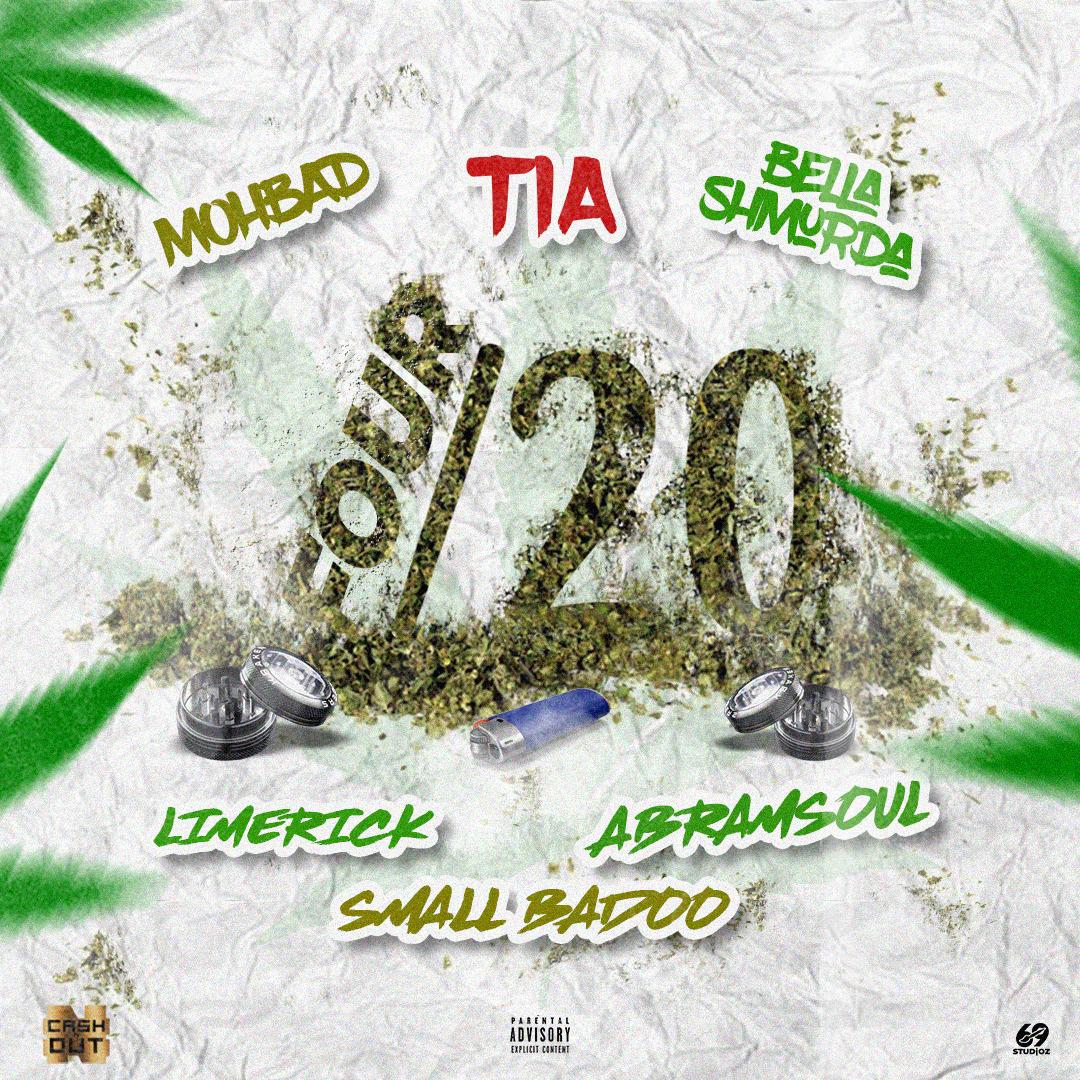 New Jam Four 20 (420) finally founds its way outta the castle as T.I.A teams up with the rave of the moments MOHBAD and the likes of Bella Shmurda x Mohbad x Limerick x Abramsoul x Small Baddo