In a recent breakthrough, the Jigawa State Police Command has achieved success in tracing and recovering three cows suspected to be stolen from the residence of Muktari Ibrahim, a suspected cattle rustler.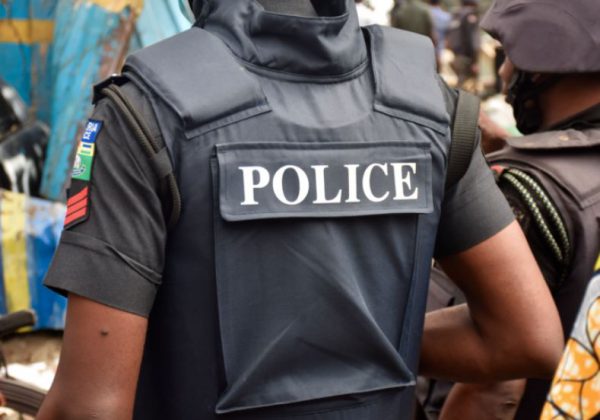 This significant development was disclosed by DSP Shiisu Lawan Adam, the command's Public Relations Officer, in an official statement.
On November 13, 2023, at approximately 8:00 am, Umar Musa (20) and Idris Ismail (30) from Malamawa village, Kiyawa LGA, reported to the Kiyawa Divisional Police Headquarters. They detailed an incident where unknown thieves had conspired and trespassed into their houses at around 3:00 am on the same day, making off with three cows valued at N1,150,000.00.
During the subsequent investigation and questioning, Muktari Ibrahim, a suspect connected to the stolen cows, admitted to receiving the cattle from an individual named Yusuf, who is currently at large. This revelation sheds light on the intricate network involved in the cattle rustling operation.
Check Also: I've Not Chosen Wrongly – Veteran Singer, Salawa Abeni Unveils Third Husband At 62
DSP Shiisu Lawan Adam assured the public that the police authorities are actively intensifying efforts to apprehend the fleeing suspects, including Yusuf. The recovered cows have already been released on bond to their rightful owners, showcasing the commitment of the police to restore stolen property to its rightful owners.
In his statement, the PPRO underscored the commitment of the police to ensuring that justice prevails. The suspects, once apprehended, will be charged to court to face the full consequences of their actions. This emphasizes the zero-tolerance approach of the Jigawa State Police Command towards criminal activities such as cattle rustling.
The successful recovery of the stolen cows represents a triumph for the Jigawa State Police Command in their ongoing efforts to combat cattle rustling and related criminal activities. The swift response, thorough investigation, and commitment to justice showcased by the police send a clear message that criminal behavior will not be tolerated in the state. As the legal proceedings unfold, the Jigawa State Police remain resolute in their mission to maintain peace, protect citizens, and uphold the rule of law.